WHAT IS Y one-on-one?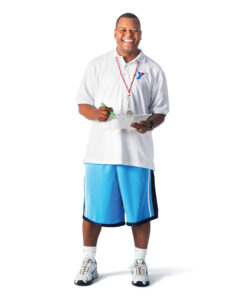 Y one-on-one  is for new and returning members to meet with a Wellness Coach
to learn about what we offer and how we can help you reach your goals.
Because we know that healthy lifestyles are achieved through nurturing mind, body
and spirit, well-being and fitness at the Y goes beyond just working out or learning
the machines.
This appointment could include any of the following:
Learning the equipment in the wellness or family wellness center
Assisting with setting up strength training routines
Learning the cardio equipment
Discussing group exercise classes and options
Learning about water fitness classes or general pool questions
Information about youth or family program options
Answering any questions or concerns to help with getting started with your individual or family
membership needs.
HOW IT WORKS
Notify our Member Service Center that you would like an appointment
You will receive a call 1-3 days after to schedule your appointment
Once you are in the Y for your appointment, let our Member Service Center Staff know, and they will have one of our Wellness Coaches meet you in our lobby
At your appointment, you will discuss your goals and you can ask questions regarding the Y, work out equipment or programing
You might receive additional brochures or schedules addressing your area of interest
The appointment may continue in the wellness center, family wellness center, pool or group exercise class depending upon your requests
If you want to use any equipment in the wellness center or family wellness center, please dress in athletic attire
After your appointment, you will receive a voucher that will be good towards one FREE program. No cash value and must be used within 60 days