YOUTH STRENGTH TRAINING AND CONDITIONING  
Ages: 9-13
Youth Strength Training is intended to provide a supervised introduction to physical fitness and a healthy  lifestyle. Strength training technique will be demonstrated with an emphasis on proper form and execution; not on the amount of weight lifted. Activities include flexibility training, cardiovascular training, strength and conditioning, instruction and principles of nutrition. This program is great for sports conditioning to prevent injuries and promote physical fitness as a healthy lifestyle.
Dates:
January 6 – February 18
Thursdays 6:30 – 7:30pm
Members – $16.00
Program Participant – $35.00
Learn Strength training techniques.
How to develop your own workout.
How to use recommended age-appropriate
equipment.
Character values of the Y and Family Wellness
etiquette.
Components of a well-rounded, safe workout. (warm up, strength, cardio, cooldown, flexibility)
SUPER KIDS AGES 7-13   October – March
Monday & Wednesday 5:30pm -6:30pm
This class is for kids looking to make changes for a healthier life-style. The program will meet twice a week for 6 months for physical activities and some basic nutrition. Registration taken at any time.
The $50.00 registration includes a FREE family membership for the duration of the program. To maintain this membership, the child must attend the classes 80% of the time on average and the family must participate 2 times a month on family class night. Program Participants can pay $10.00 a month with no attendance requirements. Contact Heather Wright at hwright@marionfamilyymca.org for more information.

SUPPORTING MARION'S YOUTH -6th GRADE MEMBERSHIP
MARION FAMILY YMCA IS NOW OFFERING
FREE MEMBERSHIPS FOR 6TH GRADERS!
All Marion youth entering / in 6th grade during the 2021 – 2022 school year have the opportunity for a free membership to the Y.
Membership period is May 2021 through August 31, 2022
Must be registered by April 30, 2022
Requirements for the free membership include:
Must be in 6th Grade for the 2021-2022 school year.
Must be registered in person at the Y by a parent / legal guardian.
Visit the Marion Family YMCA to register or for more information contact Heather Walsh at 740-725-9622 or email hwalsh@marionfamilyymca.org or cguyton@marionfamilyymca.org
P: 740.725.9622
www.marionymca.org
IRON KIDS ORIENTATION will start back at the Y on August 2
Getting started on a proper weight training program at any age offers many benefits and will set you up for optimal progress in the long run.  Kids ages 9 – 13 years old are required to sign up for an orientation on the equipment in the Family Wellness Center. Set up an appointment at the Service Center or contact Heather Wright at hwright@marionfamilyymca.org
CHILD WATCH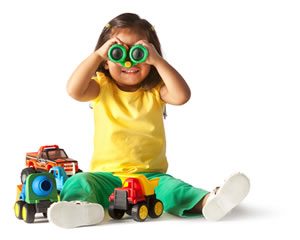 Kids can play in a fun, safe environment under the supervision of responsible Y staff so members can work out or take a class.
Hours and Age
Monday – Thursday 9:05am – 11:20am and 4:45pm – 7:00pm
Ages 18 months through 8 years
YOUTH & GOVERNMENT
Youth in government is a program where teens learn about the legislative process, how to write and research bills, and how to participate in elections. Their work culminates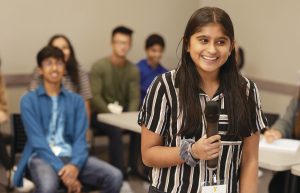 in teens serving as delegates at their state conference, debating bills on the floor of the legislature.
Join a delegation today! For more information, contact the Marion Family YMCA at 740-725-9622 or and ask for Nicole Brown. Or, email at nbrown@marionfamilyymca.org