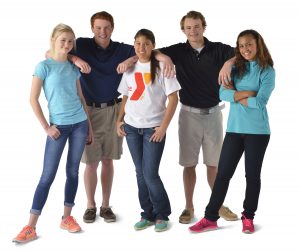 The  Marion Family YMCA  nurtures the potential of every child and teen by supporting their unique youth development journey through holistic programming. From cradle to career, the Y provides all youth with the tools and resources they need to succeed in life. The Marion Family YMCA offers a wide variety of activities and programs for youth and teens.
School Age Child Care at the Y Grades K through 5
2020- 2021 School Year

Helping elementary school age children reach their potential through fun, achievement and belonging during out of school time.
Program Dates & Times:
• August 19 through May 28. We generally follow Marion City Schools (MCS) and Pleasant Local Schools calendars.
• Before school care: starting 6:45 am until school bus picks up at the Y. MCS will pick up for George Washington & Benjamin Harrison. Pleasant picks up for Pleasant Elementary.
• After school care: until 6:00 pm – Arrival at Y by MCS bus from George Washington & Benjamin Harrison or from Pleasant by Pleasant bus until 6:00 pm.
• Wednesday Care: If MCS is on a hybrid in-school model due to COVID-19, the Y will offer child care all day. There is an additional fee for Wednesday care. Spots are limited and children enrolled in before and after school care have priority.
Transportation:
• Benjamin Harrison (BH) and George Washington (GW) students: transportation from the Y to BH / GW and from BH / GW to the Y is provided by Marion City Schools. Transportation to & from BH / GW is available for students in grades K through 5 only. Parents should inform the school that their child is attending Y School Age Child Care (SACC).
• Pleasant students: The Y building is in the Pleasant School District; parents in Pleasant need to complete a babysitting form in their school office indicating the Y as their pick up / drop off location.
Program Fees: One Time Nonrefundable Registration Fee: $30 per child
• Before School only: $35 per week for Y Members; $42 for Program Participants
• After School only: $54 per week for Y Members; $65 for Program Participants
• Both Before & After School: $77 per week for Y Members; $90 for Program Participants
• Fees are based on a four and five-day school week and will only be adjusted for weeks the Y offers 3 or fewer days of care;
• Fees must be paid the Friday in advance through automatic draft. If opt out of automatic draft, there is an additional $5 fee per child per week.
• Your child is considered enrolled until you withdraw and fees are due regardless of attendance (exception for COVID-19 illness or quarantine).
Fees for Wednesday and other Single Day Care:
The YMCA will provide single day care on Wednesdays if districts(s) are on a hybrid week due to COVID-19. The Y will facilitate classroom learning for students during this time. Please send your child with his or her learning material, laptop or tablet, for the day. The YMCA will require a minimum of 4 registrations in order to offer all day Wednesday Care.
• Wed & Single Day Care for those in before & after care $25 per day for Y Members; $30 for Program Participants
• Wed. & Single Day Care as stand-alone $39 per day for Y Members; $47 for Program Participants
• Single Day Care will be offered on other pre-planned school days off based on MCS & Pleasant calendars with the exception of holidays. We must have at least 6 children registered in advance for each single day of care in order to hold it. Please see the Handbook for the school-year calendar.
Meals: The YMCA will provide an afternoon snack for After School Care. We ask that children in Before School Care have breakfast at their school building. The Y will also provide breakfast, lunch, and afternoon snack for Wed. & Single Day Care.
Health Protocols: Health protocols will be in place including daily health screenings, daily temperature checks, limited access to program area by parents, all children & staff will wear a mask. Health protocols are subject to change based on current community conditions and recommendations from CDC, health departments and other experts.
Financial assistance and Publicly Funded Child Care (PFCC): Financial assistance is available for households that demonstrate financial need through the Y's Membership Discount program. Contact the Y or visit our website marionymca.org.
The YMCA is working with ODJFS to accept Publicly Funded Child Care. We hope to have this service available September 14; however, we cannot guarantee that process will be complete. If you need help applying for Publicly Fund Child Care, please contact Justis Davis. If you need Financial assistance please read the paragraph below.
Registration: Registration is open. Register in person at the Y or online at
marionymca.org/register. After initial registration, parents will need to complete all required registration forms prior to your child's first day at the program. Parents will receive these forms by email.
More Information: Contact Justis Davis at 740-725-9622 or jdavis@marionfamilyymca.org
Click here for more information
YOUTH FLAG FOOTBALL LEAGUE
DEVELOP NEW FRIENDSHIPS AND SKILLS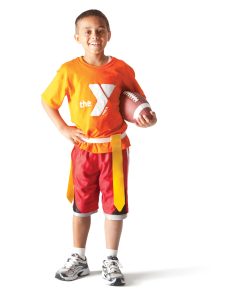 Flag football is fun for everyone and a safer alternative for parents who might hesitate letting their child start tackle football.
The YMCA Youth Flag Football League is a great way to learn basic skills in a fun and energetic environment.  With games played every Saturday, the Youth Flag Football League is a TOUCHDOWN!
Ages 3-4/5-6/7-9/ 10–12 
Early Bird May 7—July 25
CLICK here to view registration form
Registration ends Sept 6
Meet and Greet September 12
Flag Football Ages 3-4 @ 1 pm / Ages 5-6 @ 2 pm
Ages 7-8 @ 3 pm / Ages 9-13 @ 4 pm
Saturdays 9/19 – 10/24
FEE: Members: $31
Program Participant: $62 

MARION FAMILY YMCA YOUTH SOCCER LEAGUE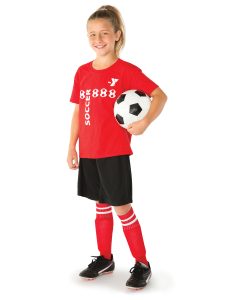 Youth Soccer League is an exciting opportunity to learn the skills of the game while working on teamwork. With games played every Saturday, you'll get a KICK out of our Youth Soccer League!
Ages 3-4/5-6/7-9/ 10–12
Early Bird May 7—July 25
CLICK here to view registration form
Registration ends Sept 6
Meet and Greet September 12
Soccer Ages 3-4 @ 9 am / Ages 5-6 @ 10 am / Ages 7-8 @11 am / Ages 9-13 @ 12 pm
Saturdays 9/19 – 10/24
FEE: Members: $31  Program Participant: $62 
CHEERLEADING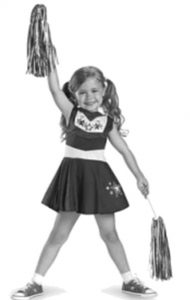 Offers the perfect opportunity for girls/boys to develop self-reliance and self-confidence on an individual level and a team.
Early Bird May 7—July 25
Registration ends Sept 6
CLICK here to view the registration form
Meet and Greet September 12
Cheer Ages 3-9 @ 5 pm
Saturdays 9/19 – 10/24
Ages 3-4/5-6 / 7-9
Motions, movements, and stunting in a safe environment along with basic tumbling skills.  Participants will cheer at YMCA Flag Football games, weather permitting.
Price includes Poms and T-shirt.
FEE: Members: $31
Program Participant: $62 
Registration Forms for flag football, soccer and cheerleading forms
available to download online (see above for each sport)  or call the Y and we will mail you a form 740-725-9622 or, once the Y is open again, stop in and pick one up in the lobby.
MARTIAL ARTS

 
 Ages 5-12
July 20 – August 28, 2020
Martial Arts builds coordination, agility, control and self-confidence. Belt test are offered. Martial arts uniform is recommended for the class at an additional fee of  $35.00.
Classes will now be offered Monday & Wednesday
Choose to sign up for one day or both daysMonday
Beginner:       6:30pm – 7:15pm
Intermediate   7:15pm – 8:00pmWednesday
Beginner: 6:30pm – 7:15pm
Intermediate 7:15pm – 8:00pmCost for one day
Member: $17.00
Program Participant: $35.00Cost for both days
Member: $34.00
Program Participant: $70.00LocationMartial Arts will be conducted outside of the YMCA. Please Meet your Instructor outside of our pavilion.COVID PoliciesMartial Arts will work to follow the policies and procedures created by the YMCA for COVID safety. Students will social distance outdoors when receiving Instruction.
YOUTH STRENGTH TRAINING
Ages 9-13 years old
Members $15
Program Participants $30
Thursdays 6:30-7:30PM
July 23 through September 3
Registration begins July 10. Go to www.marionymca.org
Training is intended to provide a supervised introduction to physical fitness and a healthy lifestyle. Strength training technique will be demonstrated with an emphasis on proper form and execution; not on the amount of weight lifted. Activities include flexibility training, cardiovascular training, strength and conditioning, instruction and principles of nutrition. This program is great for sports conditioning to prevent injuries and promote physical fitness as a healthy lifestyle.
SUPPORTING MARION'S YOUTH -6th GRADE MEMBERSHIP
MARION FAMILY YMCA IS NOW OFFERING
FREE MEMBERSHIPS FOR 6TH GRADERS!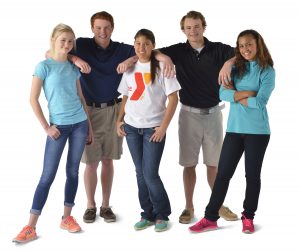 All Marion youth entering / in 6th grade during the 2020 – 2021 school year have the opportunity for a free membership to the Y.
LEARN AND PLAY
Shoot some hoops with friends
Sign up for basketball, soccer or flag football programs
CONNECT AND HAVE FUN
Hang out and make new friends
Go on an adventure at Summer Camp
Membership period is now through August 31, 2021
Requirements for the free membership include:
Must be in 6th Grade for the 2020-2021 school year.
Must be registered in person at the Y by a parent / legal guardian.
Child and a parent / guardian are required to participate in an orientation session which can be held in
person or via phone call.
Visit the Marion Family YMCA to register or for more information contact Monica Addy at 740-725-9622 or email maddy@marionfamilyymca.org
SUPER KIDS – Ages 7 – 13
This class is for kids looking to make changes for a healthier lifestyle. The program will meet twice a week for 6 months for physical activities and some basic nutrition. Registration taken at any time.
The $50.00 registration includes a FREE family membership for the duration of the program. To maintain this membership, the child must attend the classes 80% of the time on average and the family must participate 2 times a month on family class night.
Contact Heather Wright at hwright@marionfamilyymca.org for more information.
YOUTH IN GOVERNMENT

Youth in government is a program where teens learn about the legislative process, how to write and research bills, and how to participate in elections. Their work culminates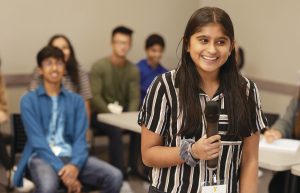 in teens serving as delegates at their state conference, debating bills on the floor of the legislature.
Join a delegation today! For more information, contact Justis Davis at 740-725-9622 or jdavis@marionfamilyymca.org
CHILD WATCH HOURS- currently closed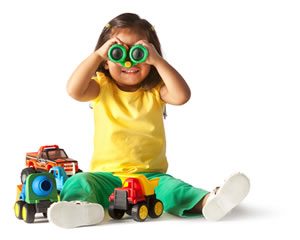 FREE for household members currently not open
$3.00 for single Visit
$25.00 for 10 Visits
2 Hour limit
Mornings
Monday – Friday: 9am – 1:15pm
Evenings
Monday – Thursday: 4:15pm – 8:15pm
Friday: 4:15pm – 7:00pm
Saturday
9am – Noon
Sunday
1pm – 4pm