MARTIAL ARTS
Build coordination, agility, control, self-confidence through this program. The practice of martial arts promotes cardiovascular development, strength training, flexibility improvement and mobility enhancement. In the course of a single martial arts training session of 60 minutes, a person can engage in exercises that incorporate cardiovascular capacity improvement and strength development, along with better flexibility and joint mobility.

Session Dates / Times:
Class is priced per month. Payments are due on the first day of each month.
Member Fee: $25 per child Non-Member Fee: $50 per child
Start Date: May 2, 2023 End Date: December 28, 2023
Martial Arts Basics: Tuesdays and Thursdays 6:00—7:00 pm
Ages: 7-12 years
Class will be held in the South Gym.
Click here for complete information, registration form and information about Sensei Lyons
CLICK HERE TO REGISTER or stop by the Y today.
CHILD WATCH
Monday – Friday Mornings – 9:05 – 11:20am
Monday – Thursday Evenings – 4:45pm – 7:50pm
Kids can play in a fun, safe environment under the supervision of responsible Y staff so members can work out or take a class.
CHILD WATCH
Hours and Age
Monday - Thursday Drop in between 9:05am - 11:20am
and 4:45pm - 7:50pm
Friday 9:05 - 11:20am
No Reservations Required
Maximum 2 hours and 15 minutes
Must stay in the building
12 months up to 10 years old

KID'S ADVENTURE CLUB - Currently not available
Hours and Age
Ages 8 - 10 years old
Monday - Thursday 4:45pm - 7:50pm
No Reservations Required
Maximum 2 hours and 15 minutes
Drop your kid/kids off any time between 4:45 and 7:35 while you work out and they can enjoy different activities each night
Kids must be picked up by 7:50pm
Monday - Gym Time
Tuesday - Track Time
Wednesday - Swim time in the small pool - Parents must already have kids in swim suits before dropping off at the small pool
Thursday - Craft/Movie in the conference room
Parent/Parents must drop off and pick up at the specific location listed on the day.
Questions?
Contact Crystal Pratt a cpratt@marionfamilyymca.org or call 740-725-9622.
TEEN LEADER CLUB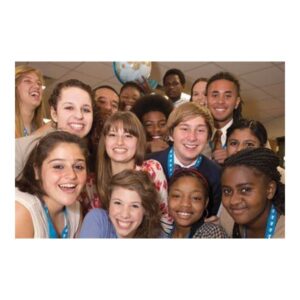 The Marion Family YMCA is excited to announce our new Teen Leaders Club. Teen Leaders is for teens grades 8+. Teens participating in this program will engage in programming and activities created to increase youth confidence, leadership, Social and Emotional Learning skills, peer relationships, life skills, and community engagement.
This program is free to the community and you DO NOT need to be a Y member to join!
Teen leaders will take part in scheduled meetings, teen nights, community volunteering, and planning events within the YMCA and community. This club is facilitated by an adult Y staff member, but youth-focused and youth-led.
If you are interested in learning more or joining Teen Leaders Club please contact Haley Wilkes, Manager of Mentoring, Diversity, and Inclusion at hwilkes@marionfamilyymca.org OR (740)725-9622.
A SPECIAL PARTNERSHIP-OLYMPICS OHIO AND THE Y
Special Olympics Ohio and Family Services and Ohio's YMCAs are partnering to provide memberships at NO COST to athletes and approved private providers.
FREE membership will last through all three sports seasons (Winter, Summer, and Fall)
ELIGIBILITY
Athletes must check in with their Special Olympics Ohio local, accredited organization director to fill out the necessary form. the returned letter will indicate that the athlete is in good standing with the local organization and that they have a current physical on file. Bring this letter to the local, participating YMCA.
SUPPORTING MARION'S YOUTH
FREE 6TH GRADE MEMBERSHIP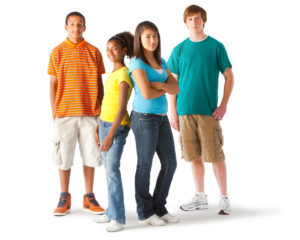 All Marion youth entering / in 6th grade during the 2023 - 2024 school year have the opportunity for a free membership to the Y.
Membership period is May 2023 through August 31, 2024
Requirements for the free membership include:
Must be in 6th Grade for the 2023-2024 school year.
Must be registered in person at the Y by a parent / legal guardian.
Must follow our Code of Conduct or membership could be revoked.
For more information, contact Jason Gorby at 740-725-9622 or email jgorby@marionfamilyymca.org.
IRON KIDS ORIENTATION
Getting started on a proper weight training program at any age offers many benefits and will set you up for optimal progress in the long run. Kids ages 9 - 13 years old are required to sign up for an orientation on the equipment in the Family Wellness Center. Set up an appointment at the Service Center or contact Heather Wright at hwright@marionfamilyymca.org
TEEN PERSONAL TRAINING
Looking to introduce fitness to your teen?
Looking to improve sports skills?
Looking to implement healthy workout habits?
FEE:
$20/hour member or bring a friend for $25 member (two person rate, split the cost)
Discounted rate for ages 13-17