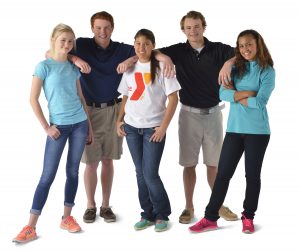 The  Marion Family YMCA  nurtures the potential of every child and teen by supporting their unique youth development journey through holistic programming. From cradle to career, the Y provides all youth with the tools and resources they need to succeed in life. The Marion Family YMCA offers a wide variety of activities and programs for youth and teens.
SUPER KIDS – Ages 7 – 13

For kids and families looking for a healthier lifestyle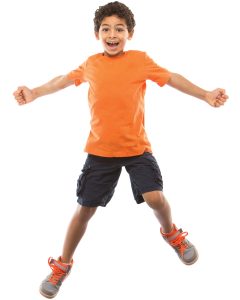 Super Kids is a fun and interactive program that gets kids aged 7-14 active and informed to make healthy choices for life. The program is geared around the child so the kids feel supported in their health and fitness choices. The program will run for 6 months and children are welcome to join at any time as long as there is space available.
The program consists of age appropriate activities meant to teach the importance and benefits of staying active.
These activities can include:
• gym games
• strength training
• cardiovascular workouts
• stretching
There is also a nutrition lesson taught twice monthly with interactive activities to keep the kids engaged.
The program runs from October 6, 2020 through March 26, 2021.
Class meets Tuesday & Thursday 5:30pm – 6:30pm
The membership remain active as long as the child maintains 80% attendance in program sessions (parents need to attend twice a month minimum). The family and child must attend three months of the Super Kids Program to receive an additional three months membership at no extra cost. Total membership is 6 months for $50 if attendance requirements are met.
Registration deadline for this option is December 26, 2020.
Already a member?
Pay just $10 per month per child
Attendance is encouraged but not mandatory
For more information go to: https://www.marionymca.org/youth/
Registration deadline for this option is December 26, 2020.
SUPPORTING MARION'S YOUTH -6th GRADE MEMBERSHIP
MARION FAMILY YMCA IS NOW OFFERING
FREE MEMBERSHIPS FOR 6TH GRADERS!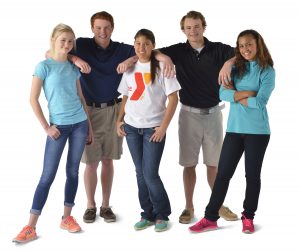 All Marion youth entering / in 6th grade during the 2020 – 2021 school year have the opportunity for a free membership to the Y.
LEARN AND PLAY
Shoot some hoops with friends
Sign up for basketball, soccer or flag football programs
CONNECT AND HAVE FUN
Hang out and make new friends
Go on an adventure at Summer Camp
Membership period is now through August 31, 2021
Requirements for the free membership include:
Must be in 6th Grade for the 2020-2021 school year.
Must be registered in person at the Y by a parent / legal guardian.
Child and a parent / guardian are required to participate in an orientation session or via phone call.
Visit the Marion Family YMCA to register or for more information contact Monica Addy at 740-725-9622 or email maddy@marionfamilyymca.org
Click here to download more information
CHILD WATCH  IS OPEN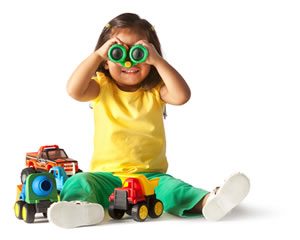 Kids can play in a fun, safe environment under the supervision of responsible Y staff so members can work out or take a class.
Hours and Age
Monday – Thursday 9:05am – 11:20am and 4:45pm – 7:00pm
Ages 18 months through 8 years
We will limit the spots to 8 children to 1 staff
 Capacity & Reservations
8 children to 1 staff
Maximum 2 hours and 15 minutes
Reservations required. Parents can sign up one week in advance
To register online:
Go to https://groupexpro.com/schedule/873/?view=responsive or call 740-725-9622 and
Member Service Center can make your reservation for you.
You must register your child's name
Members will be charged $3.00 if registered and do not show more than 2 times in a three month period. If you can't make it for your reservation, we ask that you cancel on line or call the Y. at least 2 ours prior to the day and time.
Protocols and Safety
All children will be required to wash their hands before entering child watch in the lobby
restroom.
Parent must not arrive any sooner than 5 minutes before Child Watch opens.
Parent must maintain 6 feet apart outside of Child Watch when dropping off their child/children.
One parent is allowed in Child Watch to check their child/children in. The parent is only allowed right inside the door.
A waiver form will need signed before your first visit. If you have not signed the waiver, you must go to member service center before entering Child Watch.
Parent is required to wear a mask to drop off and pick up their child/children.
Staff will take your child/children's temperature and if it is 100 or over, your child will not be able to stay.
Staff will place a nametag on the child's back after they enter the room.
We will do our best within child watch to encourage distancing, but recognize the challenge of doing so with children. This area is covered by the standards provided by the Governor for childcare sites.
Child Watch staff will wear face masks.
There will be limited toys and they will be disinfected before a new group of children come in.
No outside toys will be allowed.
Food and drinks are not permitted in Child Watch for allergy and safety reasons.
Your child may bring in a water bottle (water only) with the child/children's name on the bottle and already filled with water.
No strollers, car seats, binkies, etc. allowed in Child Watch.
Child Watch is subject to close if staff is ill.
YOUTH IN GOVERNMENT
Youth in government is a program where teens learn about the legislative process, how to write and research bills, and how to participate in elections. Their work culminates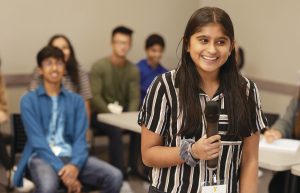 in teens serving as delegates at their state conference, debating bills on the floor of the legislature.
Join a delegation today! For more information, contact the Marion Family YMCA at 740-725-9622