Helping Elementary School-Age Children Reach Their Potential
Program Dates & Times
Beginning August 17, 2021, with the start of the school through May 25, 2022. We generally follow Marion City Schools (MCS) and Pleasant Local Schools calendars. We serve Benjamin Harrison Elementary, George Washington Elementary, Taft Elementary, Pleasant Elementary, and River Valley Elementary Schools. 
Before School Care: Starting 6:30 am until the school bus picks up at the Y. 
After School Care: Arrival at Y by bus until 6:00 pm.
One-Time Non-Refundable Registration Fee:  $30 per child
Weekly Fees
Before School only:

Full-Time (5 days/week)
$35 per week for Y Members
$42 for Program Participants

Part-Time (up to 3 days/week)
$21 per week for Y Members
$25 for Program Participants

After School only:

Full-Time (5 days/week)
$54 per week for Y Members
$65 for Program Participants

Part-Time (up to 3 days/week)
$41 per week for Y Members
$46 for Program Participants

Both Before & After School:

Full-Time (5 days/week)
$77 per week for Y Members
$90 for Program Participants

Part-Time (up to 3 days/week)
$57 per week for Y Members
$65 for Program Participants
Fees are due the Friday prior to each week. We encourage automatic payment through a credit card or bank account. If you choose not to set up an automatic payment, there is an additional $5 per week fee.
Once registered, your child is considered registered for the entire school year unless you withdraw. Fees are due the Friday before each week regardless of your child's attendance.
Snow Days
When school is closed due to inclement weather, we will offer care based on staff availability.
Full-Day SACC
We will be offering a full day of child care on the following days when school is out of session. SACC is opened from 6:30 am to 6:00 pm. The fee for full-day SACC is $20 for members and $30 for program participants per day per child.
10/15 COTA Day
11/24 & 11/26 Fall Break
12/20-12/23 Winter Break I
12/27-12/30 Winter Break II
1/17 MLK Day
2/21 President's Day
3/21-3/25 Spring Break I
4/15 & 4/18 Spring Break II
Financial Assistance
The Ohio Department of Job and Family Services (ODJFS) helps families who are working or in school pay for childcare through the Publicly Funded Child Care (PFCC) program. Child Care Centers must have at least a 1 Star Rating in order to accept PFCC payments. With our 1 Star Rating, we are able to accept PFCC payments, which may mean that your out-of-pocket costs could be reduced.  Families qualifying for PFCC may be required to pay for part of your child care in the form of a co-payment. The amount you pay is based on your gross income and family size.
You may apply at https://rom the Y Service Center.jfs.ohio.gov/cdc/Page4.stm or call Missy Davidson with Marion County JFS at 740-223-1921. If don't qualify for PFCC, but meet our financial assistance requirements, then you can apply for our in-house financial assistance. The application process is simple and quick. You can download an application from the Y's website at www.marionymca.org  or pick one up from the Y Service Center.
Registration
Register in person at the Y or online at marionymca.org/register. After initial registration, parents will need to complete all required registration forms prior to their child's first day at the program. Parents will receive these forms by email.
General Childcare Enrollment Form
Enrollment and Health Information JFS-01234
STEP UP TO QUALITY 1 STAR
Step Up to Quality (SUTQ) is a five–star quality rating and improvement system administered by the Ohio Department of Education and the Ohio Department of Job and Family Services. SUTQ recognizes and promotes learning and development programs that meet quality program standards that exceed licensing health and safety regulations. The program standards are based on national research identifying standards that lead to improved outcomes for children.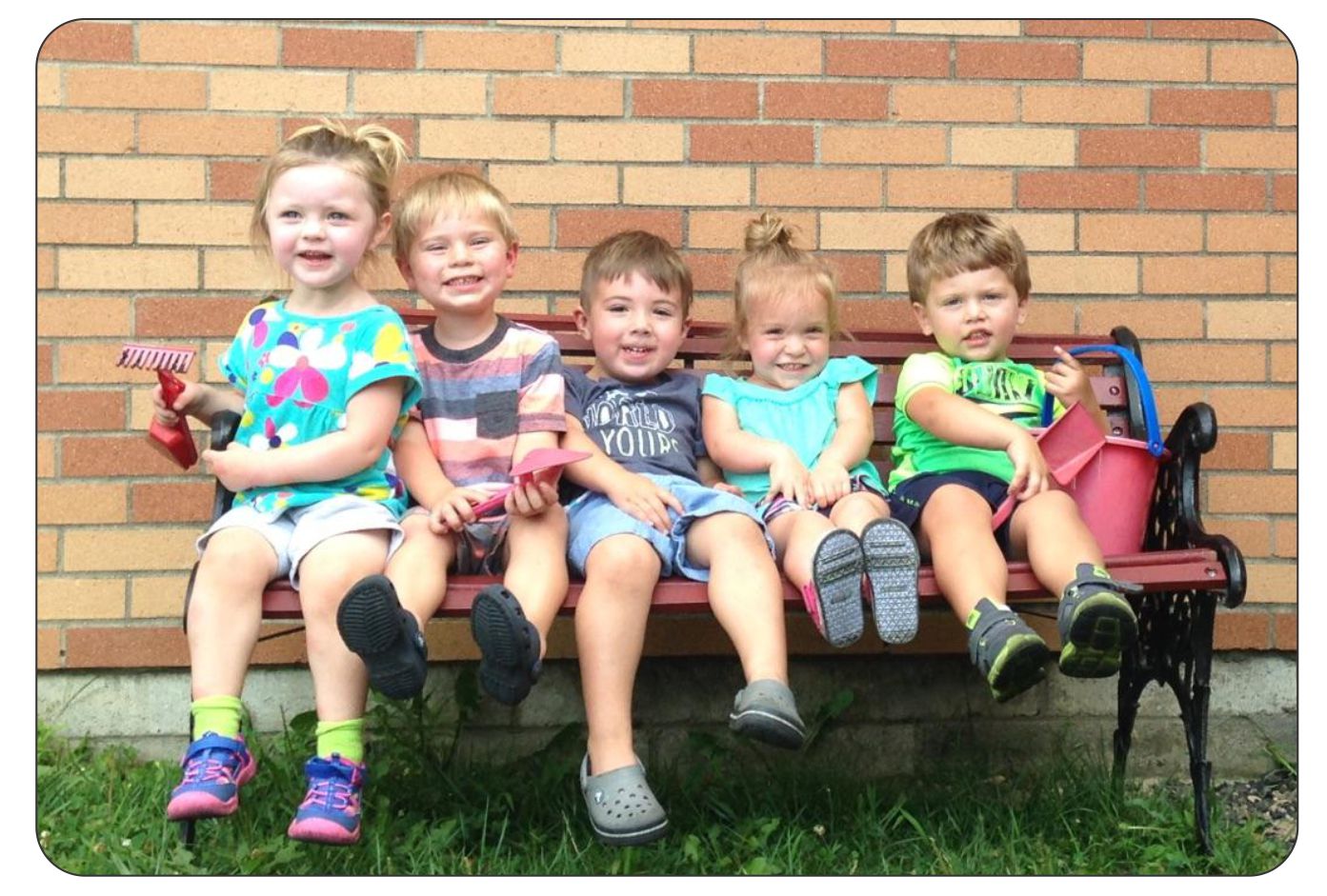 Standards include low child-to-staff ratios, higher staff education, ongoing specialized staff training, and utilization of a research-based curriculum that aligns with Ohio's Early Learning and Development Standards.
Families and children attending our program will benefit from: highly trained teachers; emphasis on the development of school readiness skills; assurance that the program is committed to continuous improvement; and a focus on family engagement.
For information about how to apply for Publicly Funded resources, visit https://jfs.ohio.gov/cdc/Page4.stm.
More Information: Contact Nicole Brown at 740-725-9622 or nbrown@marionfamilyymca.org