LIVESTRONG®  at the YMCA is a program tailored to fit the specific needs of adult cancer survivors who would like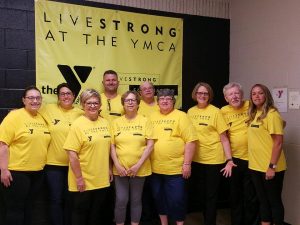 to improve their quality of life before, during, and after treatment.
This 12 week program meets twice per week with certified instructors who have undergone specialized training in the elements of cancer, rehabilitative exercise and supportive cancer care.
Monday and Wednesday
April 19 – July 16
11:00am – 12:00pm
Limit is 6
FREE
Free membership for the entire family for the class period if you are not already a member
To download the brochure, click here.