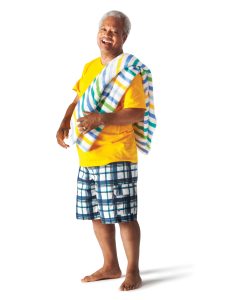 Healthy living is an important part of the Y.  Water fitness classes are a great way to exercise, and a great way to become involved in the Y Community.  In water fitness, we have created a strong community of supportive and caring peers who work together to encourage and push each other to stay on track and accomplish goals.  We offer a variety of classes to meet the needs of anyone who is interested in a water fitness class.

$17  per sessions members only
Water Exercise
Low impact exercise to increase mobility, flexibility & range of motion.
Class is held in the Small Pool.
April 12 – May 29
Monday, Wednesday & Friday
9:00am-9:45am
Limit 9
Arthritis
Helps relieve stiffness and pain. Improves strength, builds endurance, flexibility and improves range of motion. Approved and certified by the Arthritis Foundation.  Class is held in the Small Pool.
April 12 – May 29, 2021
Monday and Wednesday
10:00am-10:45am Or
11:00am – 12:00pm
Limit 9
Silver Splash
A water fitness program designed to
enhance each individual's quality of life and daily function. Class utilizes the physical properties of water to enhance agility, range of motion, and cardiovascular conditioning. Participants will develop strength, balance, and coordination. No swimming ability
required. Get wet, be strong, and make friends in SilverSplash. Class is held in the 8 Lane Pool.
April 12 – May 29, 2021
Tuesday, Thursday and Friday
8:00am—8:45am
9:00am-9:45am
10:00am – 10:45am
Limit 9
H20 Deep and shallow
In this class, we use the water for
resistance when working on cardio and muscle conditioning workouts.  Class is held in the 8 Lane pool in the deep and shallow end.
April 12 – May 29, 2021
Tuesday, Thursday & Friday
11:00am-11:45am
Limit 9
Water Balance and Coordination
April 12 – May 29, 2021
9:00 am – 10:00am
Laurie Waddle
Limit 9
A class for those looking to improve balance, coordination, stability and overall strength using buoyancy and resistance of water.
LIVESTRONG®AT THE YMCA
Sponsored by OhioHealth


LIVESTRONG at the Y is a FREE program tailored to fit the specific needs of adult cancer survivors who would like to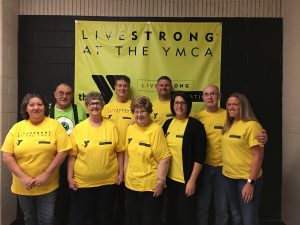 improve their quality of life before, during and after treatment. It is a 12 week program that meets for 45 minutes twice a week with certified instructors who have undergone specialized training in the elements of cancer, rehabilitative exercise and supportive cancer care.
Monday and Wednesday
April 19 – July 16
11:00am – 12:00pm
Limit is 6
FREE
Program Goals:
Increase flexibility and endurance
Enhance functional ability to do everyday tasks
Improve energy levels, build muscle mass and strength
Reduce the severity of therapy side effects and prevent unwanted weight changes
Support group for cancer survivors
If you are interested in signing up for the program, see the Service Center for more information or contact
Heather Wright at hwright@marionfamilyymca.org
Pre registration is required & begin at any time.
FREE Membership for 12 Weeks
This program may include virtual sessions through an online platform.
Click here to download the full brochure
Balance and Flow I
This class will be led by trained instructors who will work with the class participants to help improve balance and coordination to reduce the risk of falling. There will be strength, toning and balance work in this 60 minute beginner class.
Mon/Wed
10:30-11:30am
South Gym
Members – $17
Non Members – $60
Limit 25  April 5 – May 21
Balance and Flow II
Tues/Thurs
10:30-11:30am
South Gym
Members – $17
Non Members – $60
Limit 25  April 5 – May 21
This class will be led by trained instructors who will work with the class participants to help improve balance and coordination to reduce the risk of falling.  There will be strength, toning and balance work in this 60 minute intermediate class.
Blood Pressure Self-Monitoring Program
Participants work with a trained Healthy Heart Ambassador for the duration of the four-month program.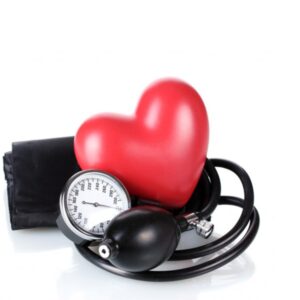 You will learn the proper technique on how to take your own BP and identify trends and patterns in your readings.
Marion Family YMCA Office Hours are:
Mondays 11:00 am – 1:00 pm and Wednesdays 5:30 pm – 7:00 pm.
Nutrition seminars are on the 3rd Tuesday of the month from 6:00 pm – 7:00 pm.
The program is a rolling enrollment-join any time and runs for 4 months
Members: $20
Program Participant: $35
Blood Pressure Cuff, if needed for purchase is $30
Click Here for more information or contact Heather Wright at hwright@marionfamilyymca.org
YCONNECT
WHAT IS YCONNECT?
YCONNECT is for new and returning members to meet with a Wellness Coach to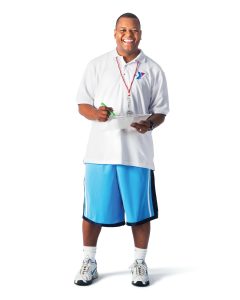 learn about what we offer and how we can help you reach your goals.
Because we know that healthy lifestyles are achieved through nurturing mind, body and spirit, well-being and fitness at the Y goes beyond just working out or learning the machines.
This appointment could include any of the following:
Learning the equipment in the wellness or family wellness center
Assisting with setting up strength training routines
Learning the cardio equipment
Discussing group exercise classes and options
Learning about water fitness classes or general pool questions
Information about youth or family program options
Answering any questions or concerns to help with getting started with your individual or family membership needs.
HOW IT WORKS
Sign up for an appointment at the Member Service Center
You will receive a call 2-3 days prior to your scheduled appointment. This call may take 10-20 minutes depending upon your individual needs.  During this call, a Wellness Coach will start the
appointment and ask you several questions that will allow us to get to know you better before you come in to the Y.
Once you are in the Y for your appointment you will meet with a Wellness Coach in a semi-private area wearing masks and with a Plexiglas between you to further discuss what your actual
appointment will involve.
At this appointment, you will discuss your goals and receive additional brochures or schedules
addressing your area of interest.
The appointment may continue in the wellness center or family wellness center, pool or group
exercise studios depending upon your requests.
Receive a $25 voucher good for a FREE program. One time use, no cash value and good for 60 days
SMALL GROUP TRAINING
GET INSPIRED. GET TOGETHER.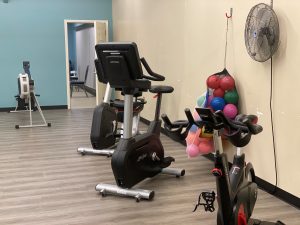 GET RESULTS
SMALL GROUP TRAINING
Are you looking for a safe workout with a few family members or friends?
Are you all of similar goals and interests? 
 Try our new Small Group Training options.  You workout in a private, small group but receive personalized attention.  We will adapt to the groups specific needs.  This is an Affordable option for personalized fitness.
 $50 per person for 5 one hour sessions
Minimum 3 and maximum 6 per group
5 one hour sessions included and can be scheduled once or twice a week
Taught by certified Strength and Conditioning Trainers, Personal Trainers, Group Exercise Instructors & Yoga Instructors
Safe and private room and environment – Aerobic Studio 3
Bring your group of 3-6 to us and we will do our best to accommodate your time/day
Sign up as an individual and we will place you with a group of similar interests
You decide your workouts and your interest and we will place your group with the appropriate trainers
 Options of workout emphasis
Create a personalized Specialty Class that meets our needs
Building strength
Building muscle
Toning and conditioning
Cardiovascular emphasis
Flexibility, balance and yoga
Kickboxing and martial arts
Overall fitness
Functional fitness
Sport specific training
We have health protocols in place
Wearing Masks when not 6 feet apart
Participants will maintain social distancing of 6 feet or more
No physical contact
The participants and instructor will be responsible for sanitizing equipment before and after use
For more information call Heather Wright at 740-725-9622 or hwright@marionfamilyymca.org
Click here to download all the information
Are you ready to take the first step toward a healthier lifestyle?  We want to take this journey with you, and we are dedicated to supporting you with your health and wellness goals. The Y Weight Loss Program is designed to help you become more aware of your existing health behaviors and equip you with the skills and knowledge to develop your own plans to realign those behaviors so that you can achieve your weight loss and healthy living goals.  With the support of the group, you can expect weekly discussions, idea sharing and the opportunity to apply what you learn in daily life. The YMCA Weight Loss Program supports and assists participants in ways that help make small, modest improvements in healthy behaviors.  We do this by providing information and encouragement and creating an environment where participants can discover their own paths to positive change.
Contact Heather Wright for more information at hwright@marionfamilyymca.org
VIRTUAL WORKOUTS AND MORE
Now, free to all members for a limited time, you can take group exercise classes right in your own home! You can now find some of your favorite classes on YouTube. With several classes available ranging from eight to thirty minutes, we know you'll find a class you love.
YMCA 360: Your Virtual YMCA
YMCA's "on-demand" healthy living network. It's your favorite classes now available at home 24/7 and 360 degrees. Welcome to healthy living for all. Click links below for specific types of workouts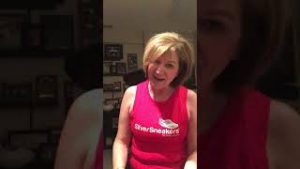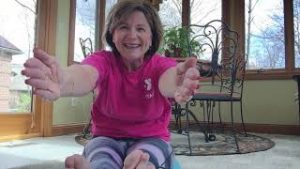 SILVER SNEAKER CIRCUIT WITH  APRIL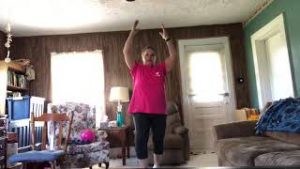 SILVER SNEAKER CLASSIC WITH APRIL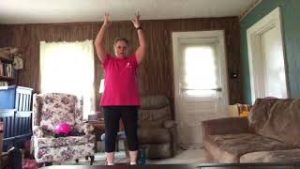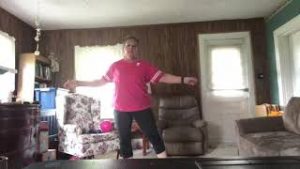 DELAY THE DISEASE WORKOUTS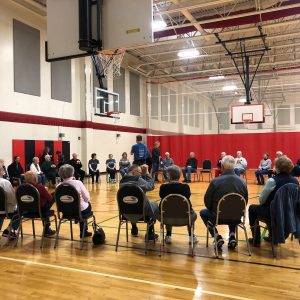 If you choose to use these videos at home, go at your own pace. Your safety is our #1 priority. If you have a FaceBook page, please "Like" our Delay the Disease – Exercise & Parkinson's page. That is our method of notification when a new video is uploaded. But you can also just keep checking the YouTube channel for new classes.
OTHER WORKOUTS
Written Workouts for Beginners, Moderate and Advanced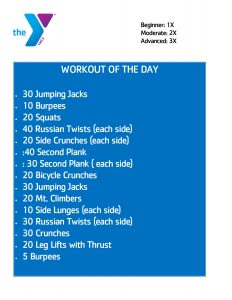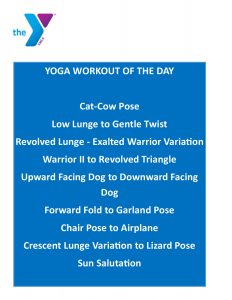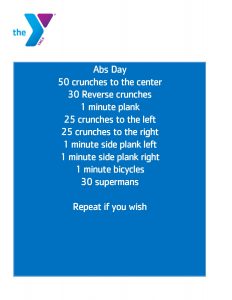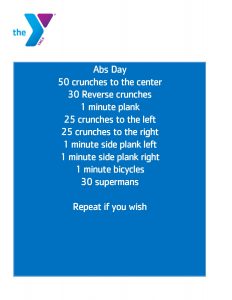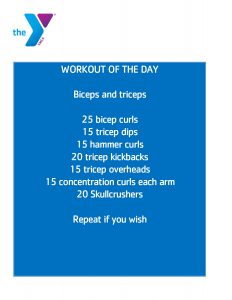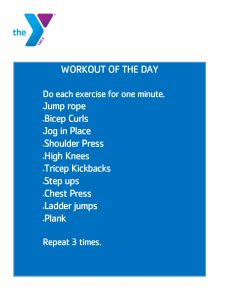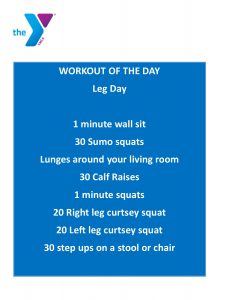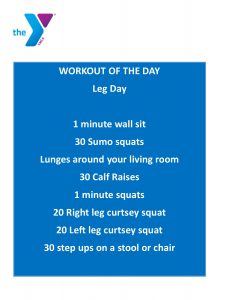 WELLNESS CENTER
At the Marion Family YMCA we focus on overall wellness, empowering you to tailor your own plan toward healthier living by choosing how you will accomplish your wellness goals.The whole approach means you have many options and lots of support as you choose your path to a healthier new you!
The large variety of cardiovascular and strength training equipment allows members with diverse abilities, backgrounds and  interests to workout together. This space includes over 30 pieces of cardiovascular equipment including treadmills, steppers, ellipticals, upright & recumbent bikes, an ergo meter, and a recumbent stepper and a Jacob's Ladder. The Wellness Center has coaches available to help you get started or move your fitness to the next level.
PICKLEBALL

FREE for members
Check our gym schedule for times
PERSONAL TRAINING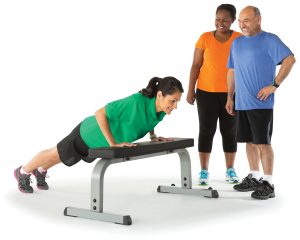 Get the results you desire with a YMCA Personal Trainer! The YMCA's certified trainers can help you reach your fitness goals. Perhaps you're just beginning to work out on a regular basis, or maybe you're a serious athlete looking to get to the next level. Whatever your situation and goals, our YMCA Personal Trainers can help YOU!  YMCA Personal Training is a great way to customize your workout program.  Our trainers can help you improve your cardiovascular fitness, muscular strength, endurance, and flexibility, and can further improve your body composition through both traditional and innovative techniques.
FEE: 5 – 1 HOUR SESSIONS FOR $140
Because we know that healthy lifestyles are achieved through nurturing mind, body and spirit, well-being and fitness at the Y is so much more than just working out. Beyond fitness facilities, we provide educational programs to promote healthier decisions, and offer a variety of programs that support physical, intellectual and spiritual strength.
Thank you for your understanding as we may adjust our typical class schedules and structures to protect the health of our Y family. We may make additional adjustments and will keep our members and program participants informed of further changes.
ENHANCE FITNESS
Monday, Wednesday & Friday
nine members are allowed in class.
10.:45 – 11:45
AS1
FREE for members
Non Members $5.00
Sponsored in part by the Marion County Council Foundation and Marion Community Foundation
Contact Heather Wright for more information at hwright@marionfamilyymca.org
YMCA's  DIABETES PREVENTION PROGRAM
Diabetes is a serious health condition that can lead to heart disease, stroke, kidney failure, high blood pressure, and blindness.  If you have been diagnosed with pre-diabetes, or believe you may be at risk for developing the disease, the YMCA's Diabetes Prevention program can help you develop a healthier lifestyle and work with you to reduce the risks this condition can pose to your health.  Through the program you will receive support and encouragement from both a trained lifestyle coach and fellow classmates as you develop a plan for improving and maintaining your overall well-being.
Information and Enrollment Contact: Statewide: 833-438-1312 or go to www. ohioymcadiabetesprevention.org
NUTRITION COUNSELING
Eating healthy can help you feel better, have more energy & improve your well-being. Sorting through all the information & making a change are difficult. Now the Y can help with our registered dietitian.
Call Heather to set up your appointment contact Heather Wright at hwright@marionfamilyymca.org
$30.00 per hour session