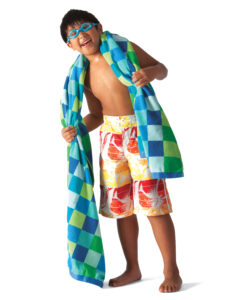 Marion YMCA Dolphins swim team
The Marion Family YMCA Dolphin Swim Team is for kids ages 5 to 18 who enjoy the spirit of competition, as well as the camaraderie of being on a team.  We center our program around the values of Caring, Honesty, Respect, and Responsibility.  Our athletes are of all ability levels, working to improve their skills,  build self-confidence, and develop their potential as a swimmer and individuals.
Our swim team has a rich history of helping athletes realize their potential as young persons and as swimmers. In recent years, athletes have met personal bests, set Marion Family YMCA records, set high school team records, and competed at the Zone and National level.
All team members must be a member of the Marion Family YMCA.
Parent Meeting: Wednesday, September 21st 6:00 pm at The Marion Family YMCA Conference Room
Trial week: October 3–6, 5:30pm-7:00pm
      Trial week practice times will follow the times below.
Season Length: October 3, 2022 – March 12, 2023
Practice time is 5:30 pm-7:00 pm; not all swimmers will swim the full hour and a half, will depend on the competition level.  
Half-season options: October 3, 2022 – December 15, 2022
     December 19, 2022 – March 12, 2023.
High school Athletes get pre-high school season and post-high school season for 1 half season.
GOLD
FEE:  Whole Season: $310.00
            Half Season: $175.00
      
Practices: Monday through Thursday 5:30pm-7:00pm
The most advanced and intensely dedicated swimmers will comprise the gold level. This group will have high standards of excellence. This group will receive the most demanding mental and physical training program.
SILVER
FEE: Whole Season: $240.00
           Half Season: $140.00
        
Practices: Monday, Wednesday, Thursday 5:45pm-7:00pm
The intermediate level program is designed for those swimmers who, through their efforts, desire more challenge and an increasing level of competition.
BRONZE
FEE:  Whole Season: $155.00
            Half Season: $  95.00
Practices: Tuesday and Thursday 6:00pm-7:00pm
The beginning level of the Swim Team where special attention is placed on building the young swimmer's positive attitude towards themselves and the sport through emphasis on teamwork, individual skills, techniques, and sportsmanship. The swimmers are introduced to goal setting as the season progresses. Our goal with the bronze level is to see each young beginner athlete achieve his or her maximum capability.
Competitions: Meets are every other Saturday November—March
NOTE: Meet fees are separate at all competition levels.
Deposit applied toward fee required at registration; installment for balance is available.
Financial assistance is available for those who qualify for the YMCA financial aid program.