IMPROVING WELL-BEING
The Y is here to help you and your family to become healthier spiritually, mentally and physically. There is no better way to spend time with your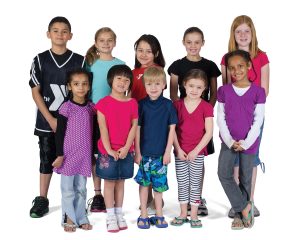 family.
Quicklinks: Family Wellness Programs – Birthday Parties
FAMILY WELLNESS CENTER:
AGES 9 AND OLDER
The Family Wellness Center is located on the second floor just inside the track. It includes a complete set of STRIVE strength training equipment that is designed for children, small adults and those new to exercise. It's a great place to work out as a family.

SCHOOL AGE CHILD CARE ( SACC)
2020-2021
Helping elementary school age children reach their potential through fun, achievement and belonging during before and after school hours.
School Age Child Care at the Y Grades K through 5
2020- 2021 School Year
Helping elementary school age children reach their potential through fun, achievement and belonging during out of school time.
Program Dates & Times:
• August 19 through May 28. We generally follow Marion City Schools (MCS) and Pleasant Local Schools calendars.
• Before school care: starting 6:45 am until school bus picks up at the Y. MCS will pick up for George Washington & Benjamin Harrison. Pleasant picks up for Pleasant Elementary.
• After school care: until 6:00 pm – Arrival at Y by MCS bus from George Washington & Benjamin Harrison or from Pleasant by Pleasant bus until 6:00 pm.
• Wednesday Care: If MCS is on a hybrid in-school model due to COVID-19, the Y will offer child care all day. There is an additional fee for Wednesday care. Spots are limited and children enrolled in before and after school care have priority.
Transportation:
• Benjamin Harrison (BH) and George Washington (GW) students: transportation from the Y to BH / GW and from BH / GW to the Y is provided by Marion City Schools. Transportation to & from BH / GW is available for students in grades K through 5 only. Parents should inform the school that their child is attending Y School Age Child Care (SACC).
• Pleasant students: The Y building is in the Pleasant School District; parents in Pleasant need to complete a babysitting form in their school office indicating the Y as their pick up / drop off location.
Program Fees: One Time Nonrefundable Registration Fee: $30 per child
• Before School only: $35 per week for Y Members; $42 for Program Participants
• After School only: $54 per week for Y Members; $65 for Program Participants
• Both Before & After School: $77 per week for Y Members; $90 for Program Participants
• Fees are based on a four and five-day school week and will only be adjusted for weeks the Y offers 3 or fewer days of care;
• Fees must be paid the Friday in advance through automatic draft. If opt out of automatic draft, there is an additional $5 fee per child per week.
• Your child is considered enrolled until you withdraw and fees are due regardless of attendance (exception for COVID-19 illness or quarantine).
Fees for Wednesday and other Single Day Care:
The YMCA will provide single day care on Wednesdays if districts(s) are on a hybrid week due to COVID-19. The Y will facilitate classroom learning for students during this time. Please send your child with his or her learning material, laptop or tablet, for the day. The YMCA will require a minimum of 4 registrations in order to offer all day Wednesday Care.
• Wed & Single Day Care for those in before & after care $25 per day for Y Members; $30 for Program Participants
• Wed. & Single Day Care as stand-alone $39 per day for Y Members; $47 for Program Participants
• Single Day Care will be offered on other pre-planned school days off based on MCS & Pleasant calendars with the exception of holidays. We must have at least 6 children registered in advance for each single day of care in order to hold it. Please see the Handbook for the school-year calendar.
Meals: The YMCA will provide an afternoon snack for After School Care. We ask that children in Before School Care have breakfast at their school building. The Y will also provide breakfast, lunch, and afternoon snack for Wed. & Single Day Care.
Health Protocols: Health protocols will be in place including daily health screenings, daily temperature checks, limited access to program area by parents, all children & staff will wear a mask. Health protocols are subject to change based on current community conditions and recommendations from CDC, health departments and other experts.
Financial assistance and Publicly Funded Child Care (PFCC): Financial assistance is available for households that demonstrate financial need through the Y's Membership Discount program. Contact the Y or visit our website marionymca.org.
The YMCA is working with ODJFS to accept Publicly Funded Child Care. We hope to have this service available September 14; however, we cannot guarantee that process will be complete. If you need help applying for Publicly Fund Child Care, please contact Justis Davis. If you need Financial assistance please read the paragraph below.
Registration: Registration is open. Register in person at the Y or online at
marionymca.org/register. After initial registration, parents will need to complete all required registration forms prior to your child's first day at the program. Parents will receive these forms by email.
More Information: Contact Justis Davis at 740-725-9622 or jdavis@marionfamilyymca.org
CHILD WATCH
Currently closed
FREE Child Watch for all Household Memberships
The drop-in service is available for a maximum of 2 hours per day for children ages 3 months through 8 years old while their parents participate in on-site Y programs or activities. Other members or guest, the cost for one child is $3.00. Punch cards – 10 visits for $25.00
Service fee is payable at the front desk at the time of service. When the fee is paid, please pick up a pass to enter the Child Watch room.
*No refunds or credits for any Child Watch Fees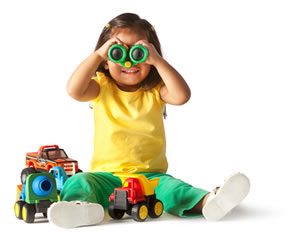 Hours (Subject to Change)
CHILD WATCH HOURS
Mornings
Monday – Friday: 9am – 1:15pm
Evenings
Monday – Thursday: 4:15pm – 8:15pm
Friday: 4:15pm – 7:00pm
Saturday
9am – Noon
Sunday
1pm – 4pm
MARION MENTORS PROGRAM (MM)
The Marion Mentors Program is an organization powered by the collaborative efforts of the Marion Family YMCA, the Marion City Schools, and Nucor Steel. The purpose of the organization is to support the development of one-to-one relationships between a volunteer adult role model and a student. This unique relationship provides support and encouragement, and can help a young person develop the academic, social, personal, and leadership skills to foster success in their future. The MM  Program is an effective way to improve the student's self-esteem, expand their vision of opportunities, and reinforce the Leader In Me concepts presented to every student in the Marion City Schools.
MM21 is currently recruiting adult Mentors.  Apply online at www.marionmentors.org.
By volunteering as a MENTOR you can help a young person develop the academic, social, personal, and leadership skills to foster SUCCESS in their future!  Become a MENTOR today!
[/one-half]

BOOK YOUR SPECIAL OCCASION WITH US 
Currently not taking reservations
Don't have enough time to plan a great party for your child? Don't want to have to worry about a mess?  Your birthday boy or girl can play in the pool and gym with their friends and family. Party also includes room set up with table and chairs to open gifts and eat.
Note: Children who are not members must have a parent complete our guest participation form
A Birthday Party is easy to schedule
Birthday party is based on 16 people. More than 16 people is an additional $5 per person. MAX 20 
BASIC PARTY ( Total 2 hours)  any age
Birthday party includes:
1 hour of swimming, gym time or Kids Gym
(ages 18 months to 8 years only in kids gym)
1 hour in the party room
You may bring in:
Cake, pizza, or other party food and drinks
Parties must be booked two weeks prior to the party date.
Members:$100.00
Program Participants:$125.00
 *Specific pool (8-lane or small pool) use is dependent upon availability of a specific pool at the time and/or day of the party.
Call the YMCA at 740-725-9622 to see if your date is available and then stop in to book your party!
Frequently Asked Questions
How can I reserve my date? Stop into the Y and  book and pay for your room.
May I get into the party room to set up prior to the party? Basic set up ( tables, chairs) will be handled by the Y. You may set up anything else 30 minutes prior to the start of your party. No tape, staples, or tacks may be used on the ceiling, walls, or floor.
May I bring in my own pool toys? No outside
Inflatables, noodles, or pool toys are permitted.
After the party, what am I responsible for?
The YMCA staff will clean off the tables and chairs. You are responsible for cleaning up the party area (all trash in trash bins, no decorations left behind) within 15 minutes after the party ends, or will billed $25 cleaning fee.
What if I need to cancel or reschedule?
Requests to reschedule must be made at least 2 weeks prior to the event.
What if the YMCA needs to cancel the event?
Cancellations due to unforeseen events, such as inclement weather, will be rescheduled. If a date can not be agreed upon, the YMCA will refund all payments made by the renter. Please note the YMCA will close the pool during lightning/thunderstorms. It will reopen 20 minutes after last thunder/lightning occurrence.
Note: The use of the facility is ONLY for 2 hours of rental. After the party ends, only Marion Family Y members may remain in the building.
Contact  Nathan Strome at nstrome@marionfmailyymca.org for Birthday Party questions
FACILITY RENTALS
Currently not taking reservations
We also can host bridal and baby showers, after-prom parties, youth after-hours events and lock-ins, baptisms and more!
Please contact Heather Wright with questions regarding renting the YMCA for other events.
740-725-9622 or hwright@marionfamilyymca.org