Do you know that one of your membership benefits is FREE ACCESS
to over 70 group exercise classes per week? Starting in January, we are
enhancing this schedule with old favorites and new high energy classes!
Strength Train Together, starting in January, will have you stronger in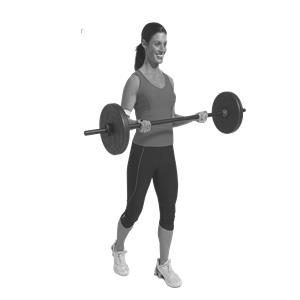 no time with traditional strength training and functional exercises using
adjustable barbells, weights & body weight. This class is great for men
and women who want to improve their strength and overall fitness.
Classes starting January 7 Mondays 5:15 p.m., Wednesdays 7:05 p.m
and Saturdays  at 11:15 a.m..  Space is limited
Of course, you'll continue to see our current awesome classes including Yoga, Kickboxing, Zumba, Grooves, TRX, Barre Blend, Drums Alive, BollyX & Line Dancing, Kettlebell AMPD, Step and Pump, Kettlebell Dance and Cycle.
Y group fitness classes offer a variety of options for adults, families and kids. Group fitness is more than just exercise. You also benefit from the support and energy of your instructors and your fellow participants who will encourage you and help keep you moving and coming back. Lifelong friendships are often formed in group fitness environments.
Click here for more information about the Strength Train Together class
Click here to view all the classes, stop by the Member Service Center or download our mobile app