SERVING THE COMMUNITY THROUGH WATER SAFETY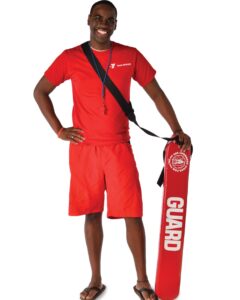 HEALTH, WELL-BEING & FITNESS
Where:
Marion Family YMCA
Cost:
Member: $150.00
Non-Member: $200.00
Cost Reimbursement:
If you pass the course and are hired by the Marion Family YMCA, you will be eligible for a refund of $100 of your fees. You will be eligible for a refund of $50 after you've worked for two months and worked at least 10 lifeguard shifts per month each of those months. You will be eligible for a refund of an additional $50 after four months of work if you've worked at least 10 lifeguard shifts during each of the four months.
Prerequisites:
Participants must complete the following Physical Competency Requirements to be eligible for certification:
Tuesday December 6th 3:30pm-4:30pm Swim Assessment
300 yard swim, 2-minute water tread using only legs, and a timed brick retrieval.
Participants are expected to bring a swim suit and be prepared to get in the water every day of class.
When:
Online learning begins Wednesday, Dec. 7th and must be completed by Dec. 16th
In-person class times: Participants must attend ALL class dates and times to pass the lifeguard course.
Friday December 16th 4pm-8pm
Saturday December 17th 8am-5pm
Sunday December 18th 10am-5pm
Additional Info:
This is a blended Red Cross Lifeguard Certification. 7 hours online learning, 20 hours in-person learning.
Participants must be 15 1/2 years or older by the first day of the class in order to take the course.
Class is open to a limited number of 12 participants.
Please refer any questions to the Aquatics Director, Andrew Franklin at afranklin@marionfamilyymca.org or
740-725-9622