Pay in full for one year and you'll also receive a $50 gift certificate* towards Y programs!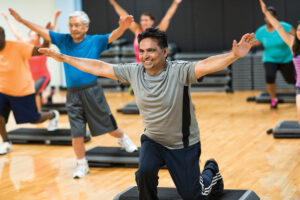 $50.00 gift certificate also available for current members.
* Programs gift certificate can be used towards:
Youth Sports
Child Care
Summer Camp
Swimming Lessons
Personal Training
Water Exercise Classes and more!
Promotion Details: When you join the Y you pay $0 joining fee. Pay annually and  you'll receive a gift certificate of $50 that you can use towards most Y programs (some exceptions may apply). See the list above. As you use it, we'll deduct the cost of the program and return the certificate to you with the new balance. You must present the certificate at the Y when using it towards program fees. Certificate may not be used with any program fee discounts. Certificate will expire Dec. 31, 2022. May only be used towards program costs for people who are active members on your membership unit. You must remain an active member through the program. Gift certificate can't be applied to membership dues, locker rental or merchandise. It has no cash value (not redeemable for cash or refunds), isn't transferrable to others and can't be replaced if lost or stolen. Not available for new members joining with a Membership Discount.
*Gift certificates may be used through Dec. 31, 2022.Certificate is only available when paying in full for 13 months(month 1 is prorated from joining day).
*Gift certificate can't be applied to membership, aren on transferable, and have no cash value. Other restrictions apply.