AGES 7-13   October – March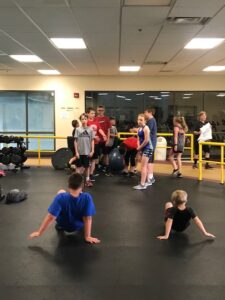 Monday & Wednesday 5:30pm -6:30pm
This class is for kids looking to make changes for a healthier life-style. The program will meet twice a week for 6 months for physical activities and some basic nutrition. Registration taken at any time.
The $50.00 registration includes a FREE family membership for the duration of the program. To maintain this membership, the child must attend the classes 80% of the time on average and the family must participate 2 times a month on family class night. Program Participants can pay $10.00 a month with no attendance requirements. Contact Heather Wright at hwright@marionfamilyymca.org or click here for more information.