TO THE Y MEMBERS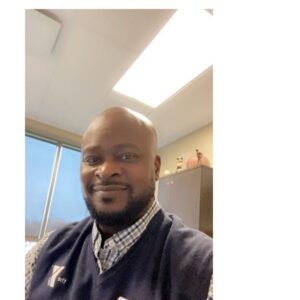 "First off, thank you for your service and support of the Marion Family YMCA. Without people like you, the things that have happened here and the things to come would not be possible." "I am so excited to be here and to be a part of this wonderful team and community. During my first week, I had the opportunity to meet and speak with some amazing Y members and community leaders and I can't thank the Y and community enough for making me feel so welcomed. As I continue to get settled in, I hope that you will not hesitate to introduce yourself to me. I look forward to meeting as many of you as I can as well as working with you to continue the great work the Marion Family Y is doing inside and outside the walls of the Y."
Jeremy Byers, Chief Executive Officer
FITNESS AT FOUNDERS
Saturdays at Founders Park
South Main & East Church St.
9:00am - 10:00am
Classes are FREE
to the public-prior registration is encouraged. Call the Marion Family YMCA at
740-725-9622
August 13
30/30 Blast
with
Dominick Marocco
Thirty minutes of mixed cardio followed by 30 minutes of toning. Burn some calories and get your day started right. Bring a mat.
August 27
Drum Fitness
with
Jennifer McCann
Get a full body workout and release stress in this cardio drumming class that is choreographed and set to music. This class combines drumsticks and an exercise ball tocreate a fun and upbeat workout that is appropriate for beginners, intermediate and
advanced fitness enthusiasts. The class is appropriate for adults and children age 7 and up.
Sponsored by Marion Family YMCA, Downtown Marion and OhioHealth.
FALL YOUTH SPORTS
Soccer, Cheerleading, and Flag football will be here before you know it! The Y offers youth sports for kids at all skill levels. Learn a new sport or refine existing skills under the supervision of caring and skilled coaches.
The Marion Family YMCA youth sports programs will start on October 8 and run through November 19. The programs are for boys and girls ages 3-11. Leagues are separated by age. Teams practice one evening a week and play games on Saturdays.
The registration deadline is September 26. Register at the YMCA at 645 Barks Road East, online at www.marionymca.org
, or call 740-725-9622 (payment must be made at the time of registration. Financial assistance is available for those who qualify. Click the registration forms for more information.
Soccer Registration
,
Flag Football Registration, and Cheer Registration.
Members pay $31 and non-members $62.YOUTH FITNESS CAMP
The Youth fitness camp will help your child stay active, make friends, and challenge their own abilities. Join us! This camp offers a variety of activities to keep kids active all summer long the activities may include:
Instruction & workout on family wellness equipment
Indoor/outdoor free play
Group fitness classes
Swimming
Dress in athletic attire & tennis shoes.
Minimum 5 & Maximum 10
DATES:
August 8 - August 12
AGES:
8 - 13
TIME:
5:00 - 7:00pm
COST:
Members $45 Non-Members $65
Register in person at 645 Barks Road East, online at
www.marionymca.org, or call 740-725-9622 (payment must be made at the time of registration. Financial assistance is available for those who qualify.
VEGGIE DAY WEDNESDAYS!
Do you have extra veggies from your garden that you would like to share with members? Bring them in every Wednesday!
Healthy Happens Here!!
DINING WITH DIABETES
Do you or someone you love have diabetes? With 30 million diabetics in America, you are not alone! You will learn how to incorporate good, healthy cooking techniques and other practices to help control your blood sugar through our cooking school and nutrition education program. This program is designed for people with diabetes and their family members or caregivers.
No Cost
Registration:
Stop in the Y or call 740-725-9622
Location:
Marion Family YMCA
DATES:
October 27, 2022 12:30pm - 2:30pm
November 3, 2022 12:30pm - 2:30pm
November 10, 2022 12:30pm - 2:30pm
November 17, 2022 12:30pm - 2:30pm
Sponsored by
THE OHIO STATE UNIVERSITY EXTENSION AND OhioHealthSCHEDULES
POOL UPDATE
The 8-lane pool will be closed for the month of August to complete some repairs to the bottom of the pool's deep end. These repairs require the draining of the pool and time to allow for curing before refilling the 8-lane pool. After the 8-lane pool is reopened on September 6, the small pool and hot tub will be closed for the month of September. While it is inconvenient for the pools to be closed for any length of time, we are trying to ease this impact by only working on one pool at a time. Thank you for your understanding as we continue to make improvements to your YMCA.
We will offer a Lap Swim Pass at Lincoln Park Aquatic Center (18 & older). The hours are Monday, Wednesdays, and Fridays, 8:00 am – 11:00 am, August 1 - August 12. Stop by the Member Service Center to pick up your pass.
Tell Us Your Story
What is the Y? To many it is a place - a place where the community gathers safely with family and friends or where members work on becoming the person they want to be. Some think of the Y as an organization - a proud
leader in the community. Others recognize the Y as a movement - a tireless drive to change lives and to strengthen the communities we serve. But there's more to our story. Every day the spirit of the Y brings us together by
the caring, passion, and conviction of those dedicated to our mission. These are the people that make the Y possible, and this is our story…We want to hear about your experience and stories at the Y. There are countless other
stories of members, volunteers, employees and family members who found themselves with the help of the Y. Download our story form and submit to Jason Gorby at jgorby@marionfamilyymca.org or stop by the Y at 645 Barks Road East.