If you're not receiving our email and would like to stay updated by email, please complete this form to be added to our email list. Click here
Read our FAQs Member Frequently Asked Questions Marion Family YMCA
To register for a class or pool time;
To make a reservation for In Person classes ( must be a current Y member to schedule an appointment)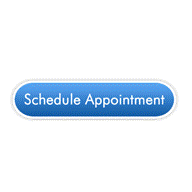 Group Exercise classes in person at the Y by reservation:

To make a reservation:

Find the class you would like to attend. There's a drop down menu at the top if you want to only see one class type.
Click "Sign Up"
Your first time using the system you'll need to create a login: click "Create a Login", enter full name, email, password, confirm password and then click "Register".
When you are a returning user, enter login information (email and password) and click login.
Click "Reserve a Spot".
You can sign up one week in advance.
November 24, 2020 Dear Y Member,
Effective November 25 at 3:15 pm, we're requiring masks at all times in the facility including when exercising. The only exceptions are while in a pool and when a member is in their designated spot during a Group Exercise class.
We're responding to local, state-wide and national calls to do everything possible to stop the spread of COVID19 through mask wearing, hand washing and social distancing.
This applies to members while using the Wellness Center, track, Family Wellness Center, Open Gym, pickle ball and other activities. Children and youth in kindergarten and older must wear a mask.
Masks will be required at least through December 12. We'll re-evaluate this decision every two weeks. Based on COVID19 conditions and trends, we may return to allowing members to remove their masks while exercising.
Masks must be cloth / fabric and cover an individual's nose, mouth and chin.
Our Board of Directors didn't make this decision lightly, but did so knowing that COVID19 is rising in our community and throughout Ohio. This decision is necessary to keep our facility open while confirming our commitment to the health and safety of everyone who walks through our doors.
According to Marion Public Health, spread is truly "community spread" with MPH no longer able to trace back to specific locations or events. As of November 23, Marion has over 1,000 active COVID-19 cases up from 800 on November 20. On Friday, OhioHealth Marion General Hospital had over 60 COVID patients. This is a serious threat to the health of Marion residents and to our ability to have a thriving community. At the Y, we feel compelled to do our part.
We know what to do to reduce the spread:
wear a mask
stay 6 feet from those not in our household wash our hands frequently and
stay home when we're not feeling well
So, through December 12 we're requiring all members to wear a mask including when exercising. Hopefully by then we'll have improvement in our community and can return to allowing members to exercise without a mask.
Thank you for your understanding and patience with one another during these trying times.
Theresa Lubke
Executive Director