GET INSPIRED. GET TOGETHER.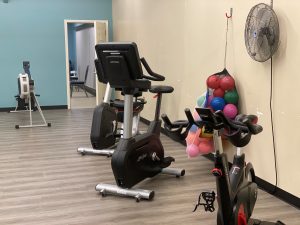 GET RESULTS
SMALL GROUP TRAINING
Are you looking for a safe workout with a few family members or friends?
Are you all of similar goals and interests? 
Try our new Small Group Training options.  You workout in a private, small group but receive personalized attention.  We will adapt to the groups specific needs.  This is an Affordable option for personalized fitness.
$50 per person for 5 one hour sessions
Minimum 3 and maximum 6 per group
5 one hour sessions included and can be scheduled once or twice a week
Taught by certified Strength and Conditioning
Trainers and Personal trainers
Safe and private room and environment – Aerobic Studio 3
Bring your group of 3-6 to us and we will do our best to accommodate your time/day
Sign up as an individual and we will place you with a group of similar interests
You decide your workouts and your interest and we will place your group with the appropriate trainers
Options of workout emphasis 
Building strength
Building muscle
Toning and conditioning
Cardiovascular emphasis
Flexibility, balance and yoga
Kickboxing and martial arts
Overall fitness
Functional fitness
Sport specific training
For more information call Heather Wright at 740-725-9622 or hwright@marionfamilyymca.org