If you're not receiving our email and would like to stay updated by email, please complete this form to be added to our email list. Click here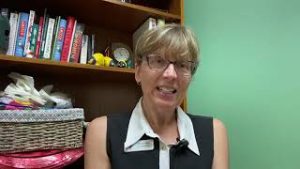 Click here to hear 4th of July Message from Theresa Lubke
July 2, 2020
Dear Y Member,
Happy Fourth of July. I hope you and your loved ones enjoy the holiday weekend. The Y is closed on Saturday, July 4 in honor of Independence Day.
Starting July 11, our Saturday hours will be 8:00 am – 2:00 pm.
We continue to reopen with health & safety as our priority. Of course, no matter what we do we can't eliminate the risk of contracting COVID19 at the Y. We appreciate that everyone must make his / her own decision on returning to the Y.
Looking ahead into July, we're excited to offer more opportunities for youth, families and adults.
FAMILY SWIM STARTING JULY 6
Reserve a spot for 30 minutes of family swim time in the Small Pool.
Small Pool Schedule beginning July 6
Click here to make a reservation. Be sure and include your email address with your reservation.
We've added to the free land Group Exercise classes offered each week. In July, we have 15 different class types with 30 time options from which to choose. These classes require advanced registration. You can find the full July schedule and how to make your reservation on our website here.
WATER FITNESS CLASSES RESUME JULY 20
We have several Water Fitness classes resuming July 20. Classes will be held in a 7-week session July 20 – September. Registration is open online. You can find the full list of classes on our website here: Water Fitness Classes on website.
MARTIAL ARTS
Martial Arts for children ages 4-16 resumes July 20. Classes will be Monday & Wednesday evenings and held outside. Please watch our website for times and fees.
I'll continue each email to share our health protocols and policies…
We're closed for cleaning Monday through Friday 2:15-3:30 pm.
We encourage everyone to wear a mask when entering the building. If you choose not to wear one while exercising, that's a good time to remove it.
We're continuing to ask all members to perform self-screening before entering the building. You can read the screening requirements here.
Members are asked to remain 6 feet from others unless you are spotting someone. Thank you for your cooperation.
Please remember to scan out when you leave the building. We have a scanner just prior to the Wellness Center exit and another scanner in the lobby.
After using equipment for your workout, please spray the provided towel with cleaner & then wipe the equipment. This is better for the equipment & better for sanitizing than spraying the equipment & wiping off the sanitizer.
Locker rooms are open for use as restrooms & to change clothes. No use of lockers & no showers.
We've removed the adult & youth designation of the locker rooms for the summer. People of all ages may use either locker room.
We are disinfecting locker rooms every 2 hours. While we are disinfecting, the locker room will be closed. If the door is locked or sign posted that it's closed; members will need to use the other locker room.
We have a deck shower on the 8 Lane Pool deck for swimmers to rinse off before & after swimming.
We have a new member waiver for all adult members to sign. You can sign it electronically before your first visit to the Y. Link to YMCA Electronic Signature Page
Thank you for being a member of the Y! I hope you are healthy and well and that we see you soon.
Theresa
740-725-9622
Read the updated Code of Conduct and Promise to Members here.
Read our FAQs Member Frequently Asked Questions Marion Family YMCA
Read Responsible Restart Ohio Gyms Requirements here
Read Responsible Restart Ohio Pool Requirements here
Read Responsible Restart Ohio for Child Care here
experience achievement through soccer.