Free 1-Day Pass during the month of July – Join the same day and get $0 joiner fee

We want to encourage you to explore the Y experience.  Try a class, work out in the wellness center,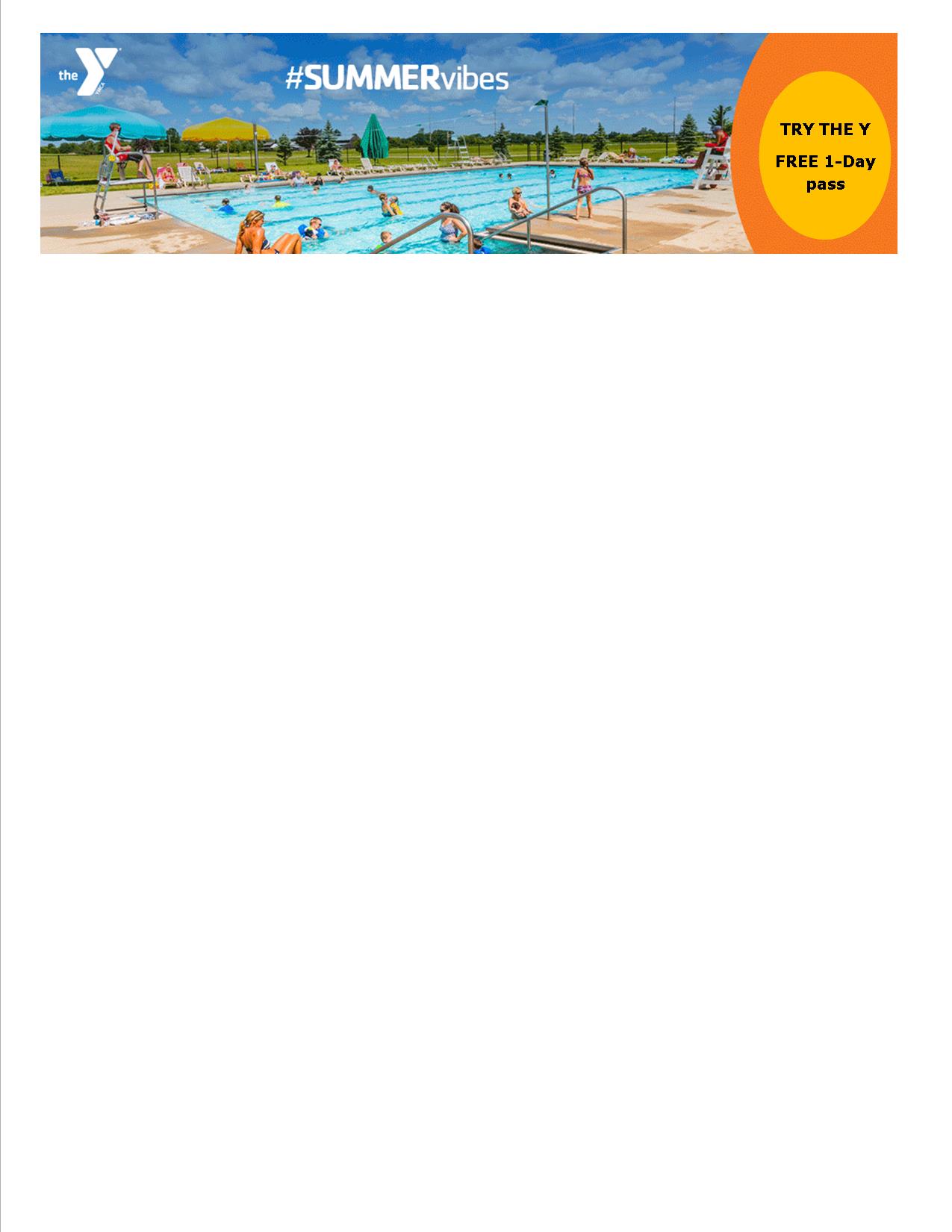 come for a swim and test out our facilities with a free guest pass. We're here to help you  get started or stay on a plan for wellness.
Must print or show electronic copy of this guest pass.
18 years or older must show a Government-issued photo ID to enter.
Under 18 years older must have a signed guest participant form and be
accompanied by an adult.
First time visitors must fill out a guest participant form.
ONE PASS USE DURING THE MONTH OF JULY
Join the day of using the pass and get $0 join fee
MEMBER BENEFITS
Building Hours: Open 100 hours a week for your convenience.
All Adult Group Exercise classes held on land including yoga, cycling, etc. included in membership with no requirement to register in advance.
Child Watch:FREE for household members  Child watch is open 50 hours a week including Sundays.
FREE Group Exercise Classes for Adults
Nationwide Member: Members can utilize a Y while traveling near in another region at no extra charge.
FREE Swim Classes: When your child turns 3 and 6, he/she will receive a FREE swim class
Health Innovation Classes: Specialized Classes available such as Live Strong at the YMCA, Delay the  Disease, Tai Chi for Arthritis, Pre-Diabetes and Super Kids
No Contracts
At the Y, you can enjoy no long-term contracts – which makes joining low pressure and high pleasure.
State  of the Art Fitness Center
Two Full Size Basketball Courts
Marion's Only Indoor Track
Marion's only Indoor Aquatic Center with Two Pools
Outdoor walking path