ENHANCE FITNESS AT THE MARION FAMILY YMCA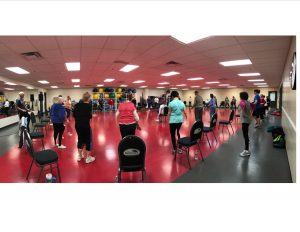 A WHOLE LOT OF VARIETY
This fitness class is different from the start because it is based on scientific research and input from older adults like you. The result is a fun and lively program that works!
EnhanceFitness combines the three key components of fitness: strength training, flexibility and cardiovascular conditioning.
To ensure safety, each exercise was developed by experts in the field of physical therapy and with agencies serving older adults.
CLASS INFORMATION
Monday, Wednesday & Friday
10:45 am – 11:45am
FREE for member
Starts March 5, 2018

$5.00 per class for non members
Class is limited to 25